Retail Locksmith

Services

At Sure Lock & Key, we are the preferred locksmith for retail storefronts in the St. Louis area, providing high-end security systems and devices to secure your valuable goods, cash, paperwork, merchandise and more.

As a full-service locksmith company, we are continuously adding the industry's latest retail door hardware options to ensure your standards for reliability are met. We offer a large selection of retail security products and services including door closers, panic bars, card access control systems and lockout assistance. So whatever your retail security needs may be, our highly-skilled locksmith technicians at Sure Lock & Key are here to help.
Comprehensive Solutions
Door Closers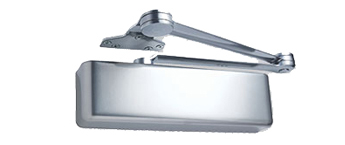 As one of the most important, yet often overlooked, door hardware devices, door closers are extremely important in increasing the security level of your retail property, as well as meeting accessibility requirements. Even the most advanced lock cannot secure a door properly without an appropriate, well-functioning door closer.
At Sure Lock & Key, we can install and adjust door closers for a variety of retail locations. Our large selection of door closers can be installed surface-mounted or concealed and are available in a variety of architectural finishes for aluminum, metal or wood doors and frames.
Panic Bars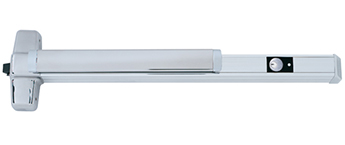 Panic bars are designed to quickly open doors in emergency situations, allowing occupants to quickly and safely exit your retail facility.
At Sure Lock & Key, we provide high-quality panic bars for a variety of door applications including aluminum, metal and wood frame doors. These mechanical devices are mounted on the interior or push side of swinging doors, permitting egress.
While the use of a panic bar is sometimes required by code, many retail property owners choose them as an option for increased convenience and safety. Whatever your motive may be, Sure Lock & Key will work with you to install the exit hardware suitable for your building. Learn more
Safes
Sure Lock & Key sells, delivers and installs a large collection of safes from the industry's leading manufacturers, including AMSEC and Gardall. Our technicians are equipped to install a variety of sizes to meet your needs and to ensure the safety and security of important inventory and materials in your retail facility. Learn more
Emergency Lockout Assistance
24/7 Emergency Service: (314) 822-7300
With 24/7 emergency lockout services, you can count on Sure Lock & Key's locksmith technicians to help at your greatest time of need with quick responses to emergency calls and effective solutions to your retail security needs.