Government Agencies

& Municipalities

Sure Lock & Key is the security professional of choice for providing locksmith solutions for municipal and government agencies and organizations, such as banks, courthouses, police departments and other public entities. In today's world, security is imperative for these types of facilities. They come with complex security challenges, such as controlling access to important city and government documents and records, preventing unauthorized entry to restricted areas, as well as regulating traffic flow and safety while maintaining smooth, daily operations.
Comprehensive Solutions
At Sure Lock & Key, we understand the comprehensive approach that goes into providing effective measures of security for government and municipal agencies. Our technicians install high-quality lock systems, special door hardware and strict access control systems to ensure the highest level of protection to meet the security needs of facilities with top-level security clearances.
Access Control Systems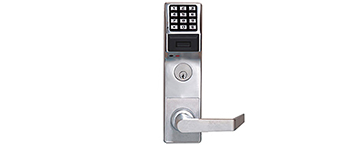 We provide access control systems for government and municipal agencies that wish to control entry of their facility to authorized users only. Easily manageable and efficient, these systems utilize proximity cards, key fobs and access codes, which allow you to securely track users and their permissions. Learn more.
Restricted Locks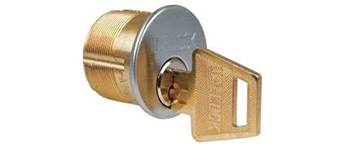 Restricted keyway systems are designed to prevent unapproved duplication of keys. At Sure Lock and Key, we establish an authorization list for every restricted keyway system, which allows you to know exactly how many keys exist at all times and who ordered them. Learn more
Panic Bars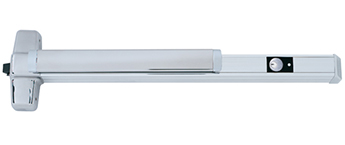 Panic bars are designed to quickly open doors in emergency situations. For government and municipal facilities, this allows patrons, staff and other occupants to quickly and safely exit the building. At Sure Lock and Key, we will work with you in choosing the right emergency exit hardware to meet your needs. Learn more
Card Access Systems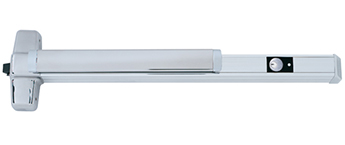 Sure Lock & Key provides, installs and services card access systems for government agencies and municipalities that wish to limit the entry of their facility. With a card access system, you have the ability to track users as well as limit their access to specific times of the day. In addition, if cards are lost or stolen, they can easily be deactivated and replaced without rekeying your entire facility.
Emergency Lockout Assistance
24/7 Emergency Service: (314) 822-7300
Sure Lock & Key technicians are ready to serve you 24 hours a day, seven days a week with immediate emergency lockout services.