Educational

Facilities

At Sure Lock & Key in St. Louis, we understand the unique security needs and challenges of educational facilities. We partner with daycares, elementary schools, high schools and other establishments to provide comprehensive locksmith services and solutions.

As managers and staff of educational facilities, you are entrusted with the most important role of all – to ensure the safety and security of your facility's children, employees and visitors. With this responsibility comes complex security challenges, such as the regulation of traffic flow and safety from all points of entry and exit while maintaining smooth, daily operations of the facility.
Comprehensive Solutions
We provide high-security locks, special door hardware and strict access control systems that combine advanced security with convenient functionality.
Access Control Systems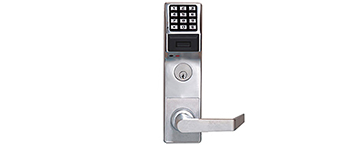 Our locksmith technicians can provide, install and service access control systems – utilizing top-of-the-line products, such as proximity cards, key fobs or access codes – for educational properties to limit entry for authorized personnel only. We will evaluate your facility to install an optimal system based on our knowledge and experience. Not only do access control systems allow the ability to program and track users and their permissions, but they can limit access to specific times of the day and can easily be reprogramed without rekeying the entire retail facility. Learn more
Panic Bars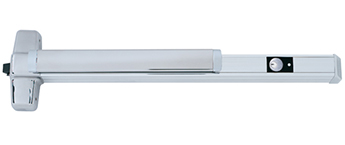 Panic bars are designed to quickly open doors in emergency situations. For educational facilities, this allows children, students and faculty to quickly and safely exit the facility. Sure Lock & Key will work with you in choosing the right product to meet the safety requirements of your building. Learn more
Call us at 314-822-7300 today to take control of your educational facility's security. We'll provide you with expert locksmith services – at fair prices – and honest, professional advice and guidance.