Healthcare

Facilities

At Sure Lock & Key, our locksmith technicians understand the unique security needs and challenges of healthcare facilities. We partner with healthcare providers throughout the St. Louis area – such as hospitals, labs, medical offices and clinics, pharmacies, rehab centers, research facilities and more – to provide comprehensive locksmith services and solutions.

In today's dynamic healthcare environment, strict security requirements are more demanding than ever before. Medical offices and hospitals are required to follow specific government acts, laws and regulations for safety and patient care. These regulations include protecting employees, patients and their privacy, concealing confidential documents and records, controlling access to valuable equipment, securing narcotics, pharmaceuticals, supplies and much more.
Comprehensive Solutions
At Sure Lock & Key, we understand this comprehensive security approach and will work with you to create solutions that meet or exceed the standards for healthcare and patient safety.
Electronic Locks

Electronic door locks eliminate the need for keys and make entry into your facility extremely safe and convenient. Once installed, our locksmiths will assist you in programming a customizable 4-digit access code, which can be changed or altered at any time. Learn more
Restricted Locks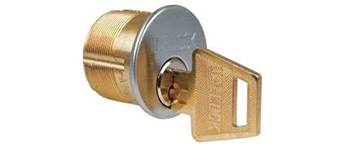 Restricted keyway systems are designed to prevent unauthorized duplication of keys. At Sure Lock and Key, we establish an authorization list for every restricted keyway system. The list establishes who does and does not have access to the system and whether they are authorized for receiving and duplicating keys. This process allows you to have total control of your facility. Learn more
Door Closers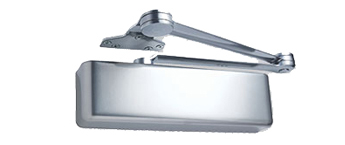 As one of the most important, yet often overlooked, door hardware devices, door closers are extremely important in increasing the security of your building, as well as meeting accessibility requirements. At Sure Lock & Key, our technicians will assist you in choosing a well-functioning door closer to meet your healthcare facility's needs.
Panic Bars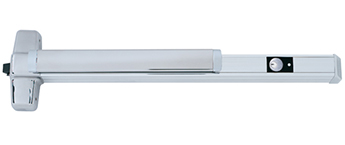 Panic or push bars are designed to quickly open doors in emergency situations. For healthcare facilities, this allows patients, visitors, doctors, and other occupants and staff to quickly and safely exit the building. At Sure Lock, we will work with you in choosing the right exit hardware to meet your facility's safety requirements. Learn more
Access Control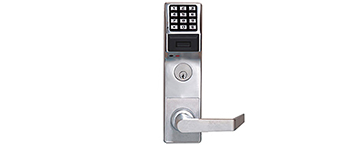 At Sure Lock & Key, we provide access control systems for healthcare facilities that wish to limit the entry of their building to authorized users only. These systems utilize advanced security products, such as proximity cards, key fobs and access codes, which allow you to track users and their permissions as well as limit access to specific times of the day. They are easily manageable and an efficient option to be used facility-wide or throughout multiple locations. Learn more.
Emergency Lockout Assistance
24/7 Emergency Service: (314) 822-7300
With immediate emergency lockout services, Sure Lock & Key is ready to serve you 24 hours a day, seven days a week for your healthcare facility's security needs.