Residential Safes

in St. Louis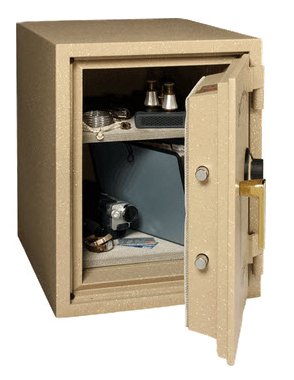 Sure Lock and Key is proud to sell, deliver and install personal safes from leading safe manufacturers to residents in the St. Louis area.
The Types of Safes We Sell Include:
Floor Safes
Wall Unit Safes
Home Safes
Commercial Safes
Fireproof Safes
Specialty Safes
Gun Safes
Jewelry Safes
Restaurant Safes
Installation
Our technicians are equipped to install floor and wall safes in your home or business to ensure the safety and security of your valuables. We assist with the safe delivery for a small fee and will secure its placement by drilling it in-place in the safest location available in your residence or business. No matter the installation application, we have the tools and knowledge to successfully implement one of our high-quality safes.
UL Listed
Underwriters Laboratories (UL) is an organization that assesses products to confirm they meet industry standards. All safes sold and installed by Sure Lock and Key are UL listed, ensuring they meet the protective requirements for fire resistance and burglary. As a result, you can be confident that when you purchase a safe with us, your security and safety needs will be met.
Brands We Carry
Our store in Kirkwood showcases the complete line of AMSEC and Gardall safes we sell and install so that you are able to browse our collection and pick a safe that works for you.
American Security

Amsec is an American-based safe production company with over 60 years of experience. Their durable commercial and residential safes offer the highest protection and security possible for your valuable goods. Sure Lock and Key technicians are experienced in installing Amsec safes in your home or business. Learn More
Gardall

As a world-wide leader in residential safes, Gardall manufactures high-end safes designed for burglary and fire resistance. Sure Lock and Key not only sells Gardall safes in St. Louis, but is equipped to install, repair and even crack safe combinations when needed. Learn More
Interested in installing a safe in your home? Give us a call at (314) 822-7300 to speak with one of our locksmiths.