Lock Repair in St. Louis
Our trained and certified locksmith technicians are prepared to repair the locks on your home or business when you need it. Whether your door will not open, your lock is unable to remain fastened or your lock has simply stopped functioning, we can help.
At Sure Lock & Key, we offer comprehensive lock repair services in St. Louis. Utilizing the latest state-of-the-art technology, our technicians can fix door locks ranging from deadbolts and digital locks to mortise locks and traditional locks. We are prepared to repair your lock and save you the cost of a full lock replacement.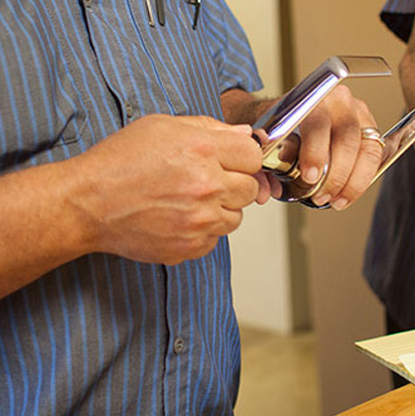 Lock Repair vs. Lock Replacement
Your family or businesses safety is our highest priority. With a dis-functioning lock, you could fall victim to home invasion or burglary. Repairing the locks offers reassurance that your property is safe and provides a more cost effective solution than replacing your locks.
At Sure Lock & Key, we can repair your locks for a fraction of the price it costs to replace a full lock system.
Sure Lock & Key locksmith in St. Louis is dedicated to maintaining your home and business's safety by providing lock repair services in St. Louis that are both cost effective and secure. Complete our contact form or call us at 314.822.7300 to schedule your lock repair service today.