Rekeying Services

in St. Louis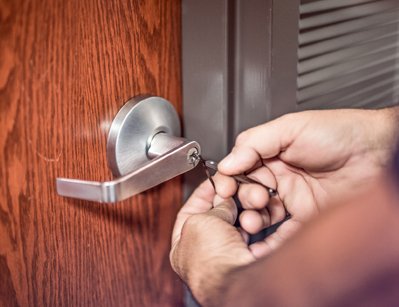 We understand the long list of to-dos new homeowners or those who have recently purchased a home or business take on during the purchase process. For many of our St. Louis customers, the security of their home or business tops their to-do list. For this reason, Sure Lock & Key offers multiple options for ensuring new home or business security. Many of our St. Louis customers prefer to rekey their new space, allowing them to change their key system, allowing a full security update without the higher price of changing a full lock system.
The process of rekeying your home or business's locks is a cost effective way to utilize your existing locks while maintaining full control of who has access to your residence or commercial property. In order to rekey your locks, our locksmith technicians will visit your property, inspect all locks to ensure functionality, discuss your security needs and the cost involved for the rekey. Once the inspection is complete, our technician will then replace the inner mechanisms of your lock system and cut new keys to match.
Sure Lock & Key is focused on your family's safety, that's why we recommend rekeying your locks when purchasing a new home to lessen the risk of break-ins and for peace of mind that your home and family are secure. If you are wanting to secure the access of your business, we recommend implementing a Master Key System.
Master Key System
A Master Key System allows for complete access control for building owners. Sure Lock & Key Locksmiths will establish a main Master Key for your commercial property that will grant access to every lock within the building. Each separate door, or office space, can then be rekeyed to function with their own individual lock and key allowing for selective access.