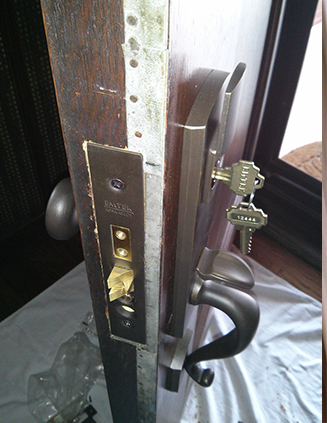 French Door Locks in St. Louis
French doors provide sleek, timeless beauty to the design of a home. However, exterior French doors possess a set of security risks due to their construction. With glass panels providing an open look at all the valuables in the home, French doors attract intruders. Because of this, it's exceedingly important that your exterior French doors are secured with quality locks. Sure Lock & Key offers a variety of French door locks that will keep your home secure, as well as installation and maintenance services for all of the locks we sell.
Types of French Door Locks
Surface Mounted Locking Bolts
Mounted to the surface of the French door, surface bolts act as an additional security measure, holding the set of French doors together.
Multi-Point Locking System
This mechanism locks your door in multiple places, all which operate simultaneously with the lever handle.
Patio Door Locks in St. Louis
Patio doors are a beautiful addition to any home, providing lots of natural light. However, they pose a number of security risks. By providing an open look into the home and at all the valuables in the home, patio doors attract intruders. The construction of most patio doors also doesn't allow for the strongest of locking mechanisms. Because of this, it's extremely important that you make sure your patio door is secured with a lock that will protect your home.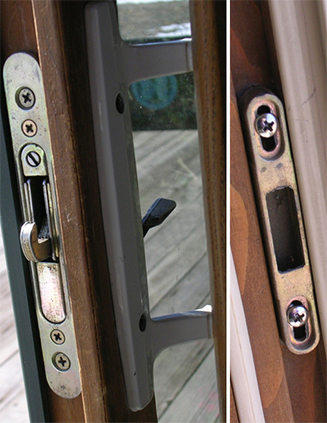 Types of Patio Door Locks
Central Rail Key-Operated Lock
This type of lock is fitted to the central rail where the doors overlap and provides multi-lock points on the door and are operated by cycling lever handle.
Top and Bottom Key-Operated Lock
This is the most basic patio door lock option. It has at least three locking points that all lock simultaneously by cycling lever handle.
If you are interested in discussing which lock is the best option for your French or patio door, contact our locksmith professionals at (314) 822-3656 today.