Mechanical

Door Locks

Sure Lock and Key offers a complete line of mechanical door locks ranging from mortise locks to standard manual locks to ensure the safety of your home or commercial property. Mechanical locks utilize shifting gears to secure a door or device shut. Requiring the use of standard keys, manual locks are the most commonly sold and installed locksets that Sure Lock and Key offers to St. Louis.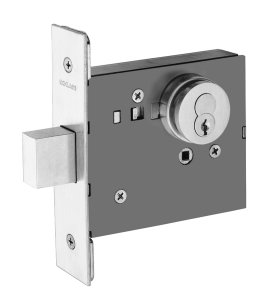 Mortise Locks
Perhaps the most secure form of mechanical door lock, a mortise lock is designed to fit into your door to add a more secure lock. Our technicians will cut a square opening in your door frame to make room for the lock device. This opening will allow for an extended lock to fit securely into the frame which makes it harder for intruders to break into your home.
Tubular Locks
A tubular lock utilizes a standard "bore" hole that is pre-cut into doors prior to installation. Our technicians will install these locks with a variety of finishing and decorative options to accent your homes décor.